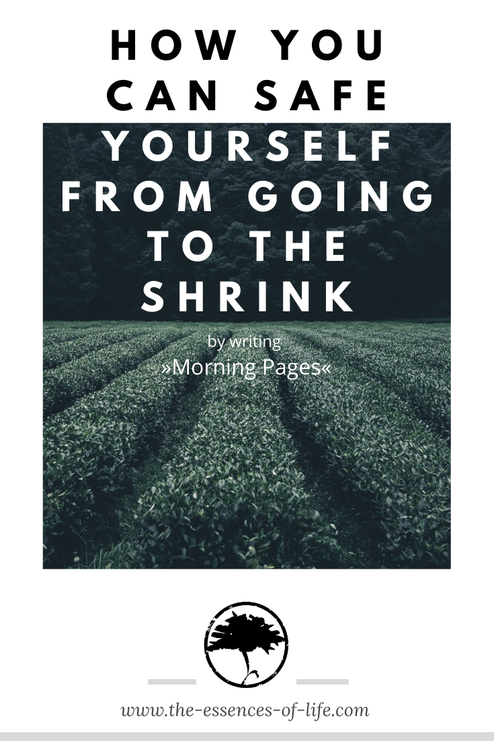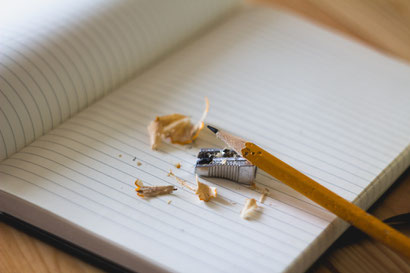 Not so long ago, when I wrote the article How to become a Creator, I read about these morning pages for the first time. I thought it was a good idea, but not a brilliant one. Once again another technique that probably doesn't help much, I thought unsuspectingly.
Personally, I'm more of a meditation type. I enjoy it, I know what I'm dealing with and I've had some good experiences with it. In any case, I read something about these morning pages and just tried it out. I can't recommend something to other people if it wouldn't have passed my self-test.
End of story: These pages are such an enrichment and liberation at the same time. At the beginning I wrote a few sentences like: "I am tired and don't know what to write here for 3 pages". But after a few lines I simply continued writing. The pen just flew over the paper. I simply wrote down everything I had experienced, what disturbed me, what goals I have or whatever I had in mind.  They can relieve anxiety, depression and boost your creativity and confidence. A simple and fantastic way.
It's one of the best alternatives to psychotherapy, because many people go there to met someone who listens to them. Of course not all of them. Many don't really need advice, they just want to get something off their chest. And indeed this helps.
And strangely enough, after writing the 3 pages, it feels like I've had a long, long conversation and threw everything out of my head.  Not that I write only negative words, quite the opposite. I wrote about things I still want to accomplish, my ideas and and and... It is such a great experience. That's why I write my pages almost daily since then. And after 3 pages I would like to continue writing. It's great for freeing your mind. Try it out!
How to:
Do it in the morning, best after waking up. Your mind is still "fresh"

go somewhere, you're undisturbed

take a blank sheet of paper, at least A4

simply write 2-3 large pages full

Don't stop until your finished
Write down everything you can think of at that moment. There are no restrictions. Let your intuition run free. Get rid of all your worries, describe your wildest desires and dreams, sexual fantasies, whatever. Just write it down!!! There is no right or wrong. But what for? Many authors, writers and artists use exactly this method. Tim Ferris, allegedly also Mark Twain and creative trainer Julia Cameron use and recommend it. It's a way to clear your head and unload your thoughts. To make room for your creativity, your mind and your inner self. It's like pushing out everything, that's buzzing in your head.
I know the beginning isn't that easy as it sounds. Anyhow, just start without any hesitations or self-doubts. Nobody needs to read that, except you. So you can burn it after writing. It's like some kind of diary, but with one difference: You do not stop writing and you do it to clear your mind.
This morning pages have a lot of benefits and can, in some cases, save you the shrink. If you have anxiety or other fears, write about them and feel free after.
So sharpen your pencil and just start writing!
-LdR-
---