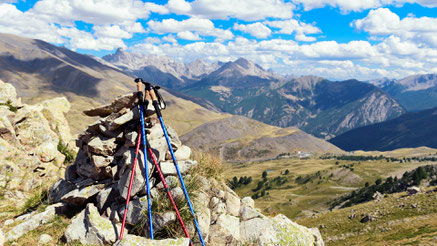 Nordic Walking - "that's only for elderly people." Oh no. Quite the opposite. It's something for everyone. And that is one of the biggest advantages of Nordic Walking.
Unfortunately, there are far too many prejudices against this sport. "Just a walk with sticks". This may be the reason why many won't even click on this article. A pity actually. Because Nordic Walking is much more and can also do more than you might think. Insiders find this the best outdoor activity ever.
Many people can't jog, run or go to the gym. It can be due to injuries, illness, pregnancy, high weight or age. All those who have problems with their knees can also hop on. Some people just like it, even though they have no physical complaints.
Nordic Walking is quite challenging and has many positive characteristics: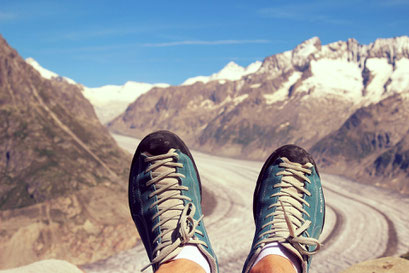 Cardio workout ( cardiovascular)

Supports fat burning

Trains almost twice as many muscles as jogging

Uses almost all muscles of the upper and lower body

Enriches the blood with oxygen

Knee and back friendly
Of course, these are just a few examples. As with any sport, there are many more positive effects. 
You're out in the fresh air and you are moving. At the creek, river, beach, fields, meadows or in the mountains. Choose your favorite routes. You determine the level of difficulty by speed and distance.
All you need is suitable footwear and walking sticks.
Both don't have to be expensive. If you only walk in the park, then of course you don't need mountaineering boots. 
IMPORTANT: A correct technique is a must. Inform yourself on the Internet or preferably in a course with a teacher. This makes the difference between intensive hiking/trekking and a walk with sticks.
Try it out in any case. Especially if you haven't done sports for a long time, this is a gentle way to get back on track. Music in and go! Or simply enjoy the pure nature. Have fun!
-LdR-
---