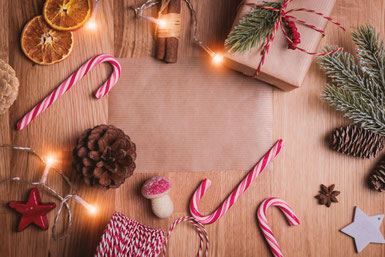 The Essences of Life would like to thank everyone for this truly good year 2019. There was laughter, maybe a few tears and everyone can tell a story. May it be good or partly less good. The end of the song is that you (hopefully) survived this year in good health and you should now think about what you have and what you have achieved.
No matter how much you sometimes think, how poor or unsuccessful you are, you are not. Just look around you. You can be happy to be alive and should help people who have less than you do. Because there are always people who have it worse.
Christmas is a family holiday. Even if many families are not the ideal and you may not be particularly fond of one or the other member, it should be seen as a quiet and sensual time. Giving is more fun than receiving (at least that's the theory :P)
Don't let the stress get to your head. Enjoy good food and the ONE person you really care about. The attitude makes a difference, whether it is a pleasant celebration or a Xmas-Battle. 
But the whole thing gets even better. The new year 2020 is just around the corner. All the New Year's resolutions are already on hold. But do you need them? Less drinking, healthier food, more sports, finding a partner, new job, etc.
Remember this: This puts a lot of pressure on you from the start. And unfortunately this pressure is not particularly supportive. Instead, gyms are full and the vegetable departments in supermarkets are empty. But after 4-6 weeks most things change back again. But how do you keep it up? How do you successfully implement your intentions then?
It's very simple. You have to pick up one new habit. Just ONE is more than enough, instead of trying several for a few weeks and not adopting any in the long run. 
To Do:
Ask yourself what your top priority for the coming year should be.

Set yourself a calendar by following this new habit 100 days, until April 09, 2020.

When you have done this, a habit will be successfully implemented.
Try it like this and take the pressure away. Read the short guide: Changing habits in 100 days if you want to know more.
Don't get upset and spend a few quiet days and pleasant Christmas holidays.
I wish you all a Merry Christmas and a Happy New Year. 
All the best,
Ludovico de Rogatis
---